Shanghai Tri-Creation Imp. & Exp.Co.,Ltd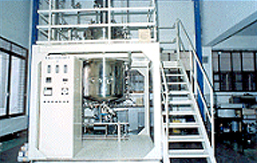 Shanghai TRI-CREATION IMP. & EXP. Co., Ltd. is an import and export agent company approved by China Ministry of Commerce, with License No. 310019447213x. Deal ing with all import and export trade practices.

For professionalism and efficiency, we set the chemical, food, medical and other four departments. Medical Trade Department (MT DEPT)provides you with any Chinese-made medical products you are wanting

During the past decade, we have established a close working relationship with nearly a hundred Chinese medical manufacturing enterprises, saling thousands types of medical products, Covering basic surgical instruments, micro surgical instruments, neurosurgery instruments, ophthalmic surgical instruments, ENT surgical instruments, dental surgical instruments, Cardiovascular Surgical Instruments, abdominal surgical instruments, Urology Surgical Instruments, orthopedic surgery instruments, gynecologic surgery equipment, diagnostic equipment, medical electronic equipment, medical optical instruments, medical ultrasonic equipment, medical laser equipment, medical testing supplies, medical polymer materials and etc.

During the past decade, we have beening provided nearly a thousand types of medical products to hundreds of users at home and abroad, nearly one hundred enterprises around the world have business contacts with us and our products are widely recognized by them. We hve established friendly partnerships of cooperation.

We have a stable supply channel, professional sales staff, will provide you with excellent service and absolutely competitive products, Welcome to visit our company, hope to cooperate with you.