Qingdao Medical Co.,Ltd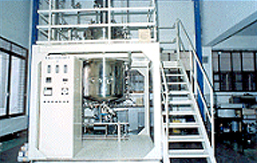 Qingdao Medical Co. Ltd. Is a professional supplier, which produces polymer disposable medical products, including Disposable Infusion Sets, Blood Transfusion Sets, Syringe Sets, Scalp Vein Sets, Hypodermic Needles etc.

The company is located in the beautiful port city of Qingdao. To date it consists of 100, 000 grade purified workshops in total over 200, 000 square meters. The company has the most advanced machines and auto assembly line. Monthly we can produce 5, 000, 000 syringes, 8, 000, 000 infusion sets and transfusion sets, 2, 000, 0000 scalp vein sets, and 15, 000, 000 hypodermic needles.

The company established a quality management system according to ISO13485 and 93/42EEC. We also have the most advanced physical, chemical and biological inspection laboratories. Because of it's high quality products, the company is well received by clients and our products have been sold in many countries and regions all over the world.