Hubei Xianbao Medical & Health Products Co.,Ltd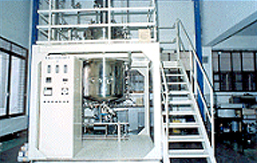 Xiantao City Medical & health Products Factory Hubei Province was founded in 1987. The factory specializes in producing the dressing series and non-woven fabric products. Consisting of two plants producing the dressing for medical use (including non-woven fabric plant) and one weaving plant, the factory has over 1, 000 employers, 30, 000 square meters of land use area, 20, 000square meters of construction area, two dehydration and bleaching product lines, 200 sets of looms, 100, 000 degree hygienic workshops, a complete set of disinfection and sterilization equipment, and modern testing and medical checkout equipment, apparatus and technical backup.

Xiantao City Medical & health Products Factory Hubei Province establishes itself as your reliable provider with its highly-competitive price, excellent and stable quality and first-class service. These products are produces under the band name "Xian Bao": Pledget, abdomen pads, gauze bandage, cravat, gauze mask, laryngotracheal patches, gauze rolls, gauze balls, dentistry patch, cut-sheet, scald patch, non-woven fabric patch, non-woven fabric hats, nonwoven masks, sleevelet, quarantine suits, exposure suits, pinafores, shoes covers, PE and CPE products.

The products are sold to as far as countries and regions of North America, Middle and South America, Europe, Oceania, Africa, Southeast Asia and Far East. The products have taken up a stable share especially in Japanese, American, Canadian and European markets. The products and the factory itself have established reputable credit and image in the international market.

The factory has been accredited the ISO 9002 quality assurance by the British Royal Authentication Committee in 2001. Aiming to obtain vaster room for development, we treat production quality as our life and have increased the investment to improve the production environment and to guarantee a preeminent role of our products in this industry. The factory applies a rigid quality management and cost control system in purchasing raw materials, producing, disinfecting, packing and storing of the products.

Xiantao City Medical & health Products Factory Hubei Province insists that quality be the primary concern. With its scientific managing methods and advanced facilities, the factory maintains the product quality at a high and stable level. The factory has been keeping good faith with the contracts, delivering goods in time and providing zealous service to its customers. We're working on providing our customers with products and service that meet international standards. And we're willing to cooperate with clients both domestic and oversea for a double-win future.