Hangzhou Sunstone Technology Co.,Ltd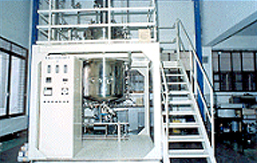 Hangzhou Sunstone Technology Co., Ltd., was established in 2005. During the early period, our company was an R & D-oriented enterprise engaging in absorbable medical consumables. We combine with Chengdu Organic Chemicals Research Institute, Chinese Academy of Sciences to be long-term strategic partners and the R & D technology platform. Through the long-term and unremitting efforts of researchers from both sides, the company's first medical consumables for minimally invasive surgery, also the first one in China, absorbable ligation clip was successfully developed. It filled the domestic blank. Our product had applied for the national invention patent since May of 2005. In order to complete the transformation of research results and to benefit the patients, our company gained the Medical Device Manufacturers Licence for the implanted materials and artificial organs of Class III from Zhejiang Food and Drug Administration. From now on, our company has been a high-tech product manufacturer for absorbable medical consumables, and focused on product research and development, production and sales. The production plant of our company is located in WeiLei Industrial Park (HeFeng exit of Airport Expressway) of HeFeng, NingWei, XiaoShan, Hangzhou where has convenient transportation and beautiful environment.

Now, our company has the whole one hundred thousand grade standard purification plant, which is more than 1, 000 square meters with full range of imported products manufacturing and testing equipments. More than 90% employees of our company have relevant undergraduate qualifications or are above the intermediate level or above professional title. Our company is the first R & D manufacturing enterprise in Zhejiang province to commit to absorb medical consumables and is also one of the few companies which are related in this field in China.

With the development of medical technology, minimally invasive and non-invasive surgeries become the direction of development of surgery. Laparoscopic operation promoted and implemented vigorously by the country's major hospitals recent years is the representative of the field. The product with an immediate transformation which our company research and develop is the essential surgical consumable material for the hospital to carry out laparoscopic operation. It has a very broad application prospect. It also will bring good economic benefits and reputations to the company, while create a greater social benefit. Finally, the company will obtain an ideal win-win situation!

At present, except Tyco Corporation and Johnson & Johnson of USA, our company is the third manufacturing enterprise which can develop and produce this kind of product independently in the world. In China, the product is independent R & D products for a long period of time, which will enjoy the rights of the profits about protection of intellectual property.

Except for our product will appear in the market, our company based on the strategic vision of sustainable development to carry on the research and development about other absorbable medical consumables which are playing blanks in domestic fields. Looking at the overall situation, our company will strive to achieve to be the star enterprise in the domestic field within five years.