DECOTECH ENTERPRISES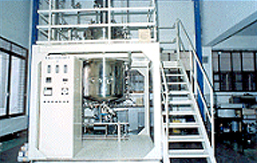 Decotech Enterprises has evolved from a full-line suppliers and Manufacturer of Surgical Instruments, Manicure instruments, Dental Instruments, Hollow Ware, T/ C Instruments, Veterinary Instruments.
Decotech Enterprises offers you a complete line of quality instruments designed to meet the requirements of modern surgical / dental / manicure products. Our products assure professional confidence, reliability and performance. We have the capacity and team of skilled and experienced workers to provide you quality instruments meeting international standards. We are using top quality medical grade of stainless steel.
For global customer satisfaction, we produce the finest instruments using modern machining methods and hand finished by highly skilled instrument makers of Pakistan.
We further like to avail this opportunity and to introduce our sister concern engaged in manufacturing and export of SPORTS GOODS and WEARS. WWW. Meshgrouppk. Com
Our competent advice and sales team is at your disposal even for complicated processing situation-do not hesitate, contact us.