Excite Surgical Corporation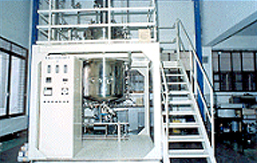 Excite Surgical Corporation is a diversified instruments manufacturing company that develops, manufactures and markets instruments for use in a variety of applications. The sole purpose of developing this site is to enlighten all of its promoters, honorable clients and medical professionals about the facility it is capable to provide.
The instruments in this catalog represent our mission of continuing to meet the demands of customers worldwide. For the latest in state-of-the-art design, you can depend on Excite to deliver you only the finest products with supreme quality and competitive rates at a very rapid pace.
Excite stands behind every instrument. In today's demanding healthcare environment, working with Excite will be a significant step in controlling costs and improving patient care.
We pledge to serve more in years to come with much more enthusiasm in order maintaining highest quality standards so to retain our valuable customers cum partners by providing them the greatest total customers value.
We were, are and will be at the same level of commitment to provide you with a continuously redefined excellence and improvisation and this is what we stand firm for.