World Tech Co.,Ltd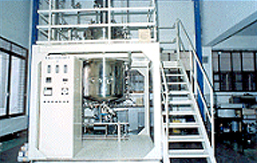 We, World Tech Co., Ltd. , have been established in 1995 with developing massaging instruments and thriving with electric home appliances. We have developped other kinds of healthcare products like cushion massager, water & jelly type electrical heating mats, medical bandage roller, medical laser therapy device, and small electric home appliances such as coffee grinder, food mixer, desk heater, halogen heater, etc.
We are producing high-quality level and competitive products with continuous R& D in technology, commodity development, and market research by creative and ambitious people. Our main overseas markets are USA, Europe, Oceania, Southeast Asia, and Middle East. And domestically we are selling these items through big national discount chain stores, national supermarkets, drug stores, TV home shopping channel, and shopping malls.
Driving force of our well-skilled workers, creative engineers, and experienced young marketing staffs is leading this company to have competitive power and mutually cooperative mind.
We are pouring all our efforts into customer satisfactory and realization of customer value based on creative management.