Ambala Laboscience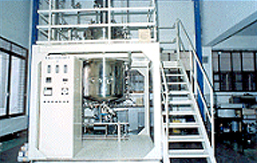 VEETRON was established in the year 1994 to manufacture and export various science and educational equipment and instruments to cater all needs of students of schools, colleges, institutions, laboratories and international market under one roof for yours easiness and comfort

While stealing this opportunity we feel pleasure in advising you that our one division deal in laboratory and scientific instruments and equipments. We are mainly manufacturing and exporting Electrical, Electronic, Physics, Chemistry, Biological, Scientific & Testing Instruments, Trainers, and Equipment, Audio-visual Apparatus, Rheostats, Power supplies, Moving Coil & Inter-scale Meters, plastic & Bakelite Terminals etc.

We export all types of Microscopes, Microtomes, Stereomicroscopes, Chemicals, Biological Fiber-glass Model, Charts, Lab Tools, Garden Tools, Astronomical, Metrological, Glasswares & Plastic wares, School bags etc.

While, others division, export surgical, medical, hospital wares, Temperature controlled instruments like Ovens, furnances, Water baths, Stirrers, Heating mentle, Autoclave, Melting point, Laminar flow, Incinerator etc and Hospital furniture, Dental, Opthalmics, ENT and Orthopaedics Diary, Veterinary Instruments and Equipment.

Our factory is professionally managed and products are professionally manufactured as per international quality and standards. Our products are acceptable by worldwide community of schools, engineering colleges, and laboratories.

Since inception what has changed, is the range of products we have been adding new products as desired by our customers over the time to time to serve every need in the industry.

What hasn't changed however is our commitment to precision and quality and service-after-sales. Because we know that in this business every micron counts.

The company has its own in-house manufacturing units, so as to have total control over quality and produciton. We also welcome any custom designs, so as to manufacture the product according to END USER's specifications and requirements.
This sense of belonging has brought yours company to attain new heights of success in the world trade.
Our motto is end users's satisfaction. We are determined to provide our client with premium quality product and capable enough to launch new products every month.
Our dedication to the service of science, education, health and industry is the rich heritage of the company which continues today and will be fostered in future too.


Our traditional approach to exportation is, we are adopting very flexible ways of trade, such as Compensation trade, Agency agreement, competitive pricing and processing products according to buyers' sample, drawing or specifications to the full satisfaction of our valuable customers.

We shall offer you rock-bottom prices with international acceptable quality which will enable us to establish sincere business relation. Our company is known for prompt delivery of products and fast communication too.

To deal with real manufacture like us, will definitely prove lucrative and profitable, you will find all in our CD-Catalogue still you have any doubt or inquiry please feel free to ask us, and on hearing from you, we shall furnish you all the information which may be called for.

OUR OBJECTIVES AND MISSIONS:
Our prime objectives are to get introduced in new markets with reputation and develop innovative products for Research and Education.

OUR STRATEGY:
Catering to the requirements of clients at given 'TARGET PRICES'!!! We can have quick decision making to serve you to yours satisfaction and according to yours needs.