ROSLANE MEDITECH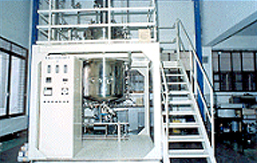 Welcome to www.roslanemeditech.com

ROSLANE MEDITECH is an Eminent Indian Export Firm involved in Exports of Ophthalmic Instruments, Ophthalmic Equipments, Laboratory Microscopes, Laboratory Instruments, Scientific Instruments & Medical Instruments etc.

ROSLANE MEDITECH has a standing of over one decade in this field & ROSLANE MEDITECH is exporting regularly & successfully, the above-mentioned diagnostic equipments/instruments worldwide.

PRODUCT RANGE of ROSLANE MEDITECH is as under :
Operating Microscopes, ENT Microscopes, Dental Microscopes, Neuro surgical Microscopes, Ophthalmic Microscopes, Portable ENT Examination Microscopes, Portable Dental Microscopes, Portable ophthalmic Microscopes, Slit lamps, Keratometers, Lensmeters, Synoptophore, Trial Lens Sets, Trial Frame, Operating Lights, CAM Vision Stimulator, Indirect Ophthalmoscopes, Model Eye, Low Vision Aids, Aspherical Lens, Gonioscope lens, Otoscopes, ENT Diagnostic Sets, Fiber Optic Head Light with Cold Light Source, Fiber Optic Head Light with Binocular Loupes, ENT Head Light, Dental Head Light, Halogen Cold Light Source, Binocular Loupes, Dental Loupes, Surgical Binocular Loupes, Lab Microscopes, Student Microscopes, Stereo Microscopes, Stereo zoom Microscopes, Gemology Microscopes, Research Microscopes, Biological Microscopes, Medical Microscopes, Lab Instruments, Analytical Instruments, Physics Lab Instruments, Chemistry Lab Instruments, Biology Lab Instruments, Anatomical Models & Charts & Diagnostic Medical Instruments .

BUSINESS OBJECTIVE :
To provide a range of Quality Ophthalmic / ENT / Medical / Scientific Equipments to domestic & overseas customers directly, at most competitive price.

QUALITY POLICY :
To achieve customers satisfaction, through supply of Quality products.