max care instruments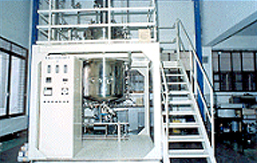 MAX CARE INSTRUMENTS IS EQUIPED WITH LATEST TECHNOLOGY AND MACHINES TO MANUFACTURE QUALITY'' OPTICAL HOSPITALIZATION ,MEDICAL EQUIPMENTS AND INSTRUMENTS LIKE ENT PRODUCTS ,OPTHALMIC DENTAL NEAUROLOGY GYNEC ORTHO ALL TYPE OF MEDICAL APPLIANCIES IN ACCORDENCE WITH CUSTMER SPECIFICATIONS. STRICTLY QUALITY CONTROLE CHECKS STAGE WISE INSPECTION OF ALL PRODUCTS DURING MANUFACTURING.

MAX CARE INSTRUMENTS WAS INCORPORATED IN 2002 WITH A HIGH VISION TO MANUFACTURER QUALITYOF MEDICAL AND HOSPITALIZATION APPLIANCES AT 152 B RAM NAGAR, AMBALA CANTT .

OUR GOAL IS TO MEET CUSTMERTS SATISFACTION THROUGH QUALITY AND PROVIDING HIM VALUE HIS MONEY.