Dispowear Sterite Comapny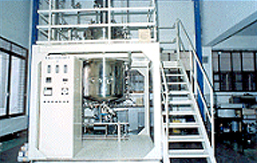 We manaufactuer dispsoable wears in India with our manufacturing units in New Delhi and Chennai, .
From the manufacturing methods to the purpose-built disposable manufacturing site in New Delhi (India) from the environment-friendly raw materials through our non-polluting sterilization system at SARC ISO 9001 Co., every single detail is considered for the comfort and the safety of the patient and the operator. By means of the unique quality policy, Dispowear markets every product with confidence.
Dispowear is one of the first Indian company to manufacture quality medical disposables. Using the best materials, Dispowear offers a full range of surgical clothing and draping materials for the operating room. Back in the 90's hospitals began demanding effective sterile clothing for both staff and patients. Various types and designs have been evaluated for the operating room conditions. During the evolution of the Dispowear the human factor and safety came first. The ease of use of materials and complete efficiency of the total operation are of utmost importance.
Dispowear offers a complete system of drapes and clothing. Because we base our products so close to medical practice, we score faster. Our production design teams tailor state-of-the-art draping systems which are easy to use, perfectly proportioned and logically priced.
Dispowear patient drapes, with individual features, are far superior than conventional linens. .
Dispowear offers numerous advantages over conventional draping methods from the point of economy. Greatly reduced OR preparation time is one advantage of the ready-to-use draping system. Energy and labor costs for intensive operations such as washing, cleaning, disinfecting, drying, sterilizing, packing and storage are a thing of the past. Valuable resources of our Earth such as fresh water will be conserved, environmental problems such as waste dump and polluted water will be over.
Materials
Drapes are only as good as the fabric they are made from. Dispowear uses one of the lowest linting fabrics in the medical industry. This minimizes airborne particulates and enhances your techniques for sterilization. It retards fluids providing an effective barrier to fluid-borne bacteria.
Various raw materials are employed for the total control of the fluid and environmental infusions in the manufacture processes. Patient drapes are made up of 2 or 3 different layers, top layer always highly absorbent non-woven material. Basically, complete line of Dispowear products are made up of four main materials:
- -*Non-woven*Cellulose Pulp-*Polyethylene*Polypropylene
- When it is needed to form an absolute bacteria barrier for your instrument table or mayo stand, Dispowear offers many choices. A double wall, extruded polyethylene barrier stops contamination. It's anti-static treated and heat sealed to fabric facing that secures and cushions instruments.
We surround the fenestrations on Dispowear line of drapes with a remarkable reinforcement Foam Pad. This acts as a built-in, slip-resistance instrument pad. Thus with Dispowear drapes, you can lay your instruments close at hand without the risk of winding up at your feet. Foam Pad is impervious to fluids and extremely low linting just like the drapes it reinforces. So you can enlarge a fenestration without the fear of particulate contamination.
Fluid penetration cannot be tolerated through your surgeon's gown. Our DSI gowns' are the answer. Impermeable polyethylene reinforces their chest and arm fabric, keeping fluid away from your skin. All these virtues may seem minor. But all together, they free the surgeon to concentrate on what goes on inside the fenestration.