Tiankang Medical Products Co.,Ltd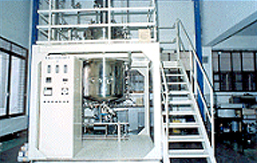 Our manufacturer with a number staff of 3000, and 5 purifying workshops of 100, 000 Ton grade occupying 15000M2, The name is Kangda Medical, Its one of the biggest manufacturer in the sector of technologically advanced biomaedical products in China, and active in the internatioal healthcare market.
Claiming 20 years of experiense in medial sector, especially in Iv solutions, The company is focusing on supplying with disposable medical products, destined to medical and pharmaceutical, or clinical and hospital use, with a wide range of industrial items and production technology.
Now the company have extended their business activities into US, Russia, Europe, and the whole Africa market as well.
The main products including Infusion set, Blood Transfusion set, Syringe, Hypodermic needle, Blood lance, Surgical sutures, Surgical blade, Dental needle, and diagnostic instruments, such as Clinical thermometer, Blood pressure monitor, Stethoscope, Etc.
Our quality assurance system defines and regulates our quality policies and aims,
It is based on the ISO9002 and EN 462002, and the 93 / 42 / EEC directive.
The assurance of high quality is our first and foremost aim.