Technical Resources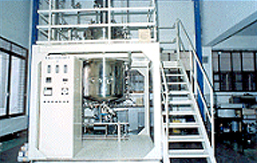 Technical Resources
People with solutions for your problems in Laboratory Equipments
Be it Medical, Pathology, Analytical or Precision.
Repairs, AMC and Franchise Services of Analytical, Precision, Bio Medical, Blood Banking, IVF and Histopathology Laboratory Instruments.
We Offer
Pipette Calibration Service
As it is test
Without any service & adjustments pipette will be tested for its consistency, accuracy and calibration.
Routine Service and Repairs
Calibration with ERTL Trace able certificate:
Includes as it is test, Two times service in a year, calibration with adjustments. Pipette buy back exchange offer
pH Calibrations
For Instrument, with imported Eutech pH simulator with Trace able certificate to ERTL.
For pH Electrodes, with NIST traceable buffers stds, 4, 7, 10
Calibration Standards for pH and Conductivity, with NIST Certificates are also available.
RPM Calibrations
RPM Indicator with ERTL trace able Certificate.
Temperature Calibrations
Ovens, Incubators, Deep Freezers, Water Bath.
Electronic Temperature Indicator with ERTL trace able Certificate.
Temperature Scanning
CO2 Incubators
CO2 calibration by Fyrite Kit and Temperature Calibration.
Bio Safety and LF cabinets Include DOP, Air velocity tests.
one DOP and Air velocity tests in AMC period
Particle count test, extra,
We offer quality laboratory Instruments with full technical back up support for installation, warranty service, maintenance and application support.
Laboratory Instruments Offered
Ovens, Incubator, Water Bath, Magnetic Stirrers and Hot Plates, Environmental Test Chambers, Shakers, Centrifuges, Brushless motor centrifuges, Microscopes, Pipettes, pH meters, ELISA Readers and Washers, Laminar Flow. Bench Top Sterilizers, Auto claves, Glass Ware / Bed Pan washers & disinfectors, Flame proof cabinets, Hazardous chemical storage cabinets.
Syringe Needle burners and destroyer, Bio Waste management Systems, a non heat, guaranteed 6log sterilization in each cycle.
Denver Balances Analytical and Precision, Moisture Balance, Hand Held Refractometer, Colony Counters, Spectrophotometers, Flame Photo Meters, Melting point apparatus Electronic Burners, Oil Less Vacuum Pump.
CO2 Incubators, Refrigerated Centrifuges, Deep Freezers, Media Preparators & pourer system, Dosi Pumps.
Platelet Incubator Shakers, Blood Bag Sealers, VDRL Rotators
Tissue Processor, Microtome, Cryotome, Stainer, Paraffin wax bath dispenser, Tissue processing cassettes, Tissue embedding moulds, Bone & Meat cutter.
Cold Light Sources, Fibre Optic cables, Head Lights, even repairs of fibre optic cables.
Enzymatic Scrubber Detergents (low foaming, for cleaning glass wares and surgical instruments from blood, proteins, urine / faeces, for use in washers, ultrasonicators
Consultancy and setting up of laboratories for Pathology, Blood Bank and IVF.
Training in routine maintenance of basic laboratory instruments.
We stock quality spare parts for laboratory instruments like:
Microscope lamps Philips / Osram, Power supply parts, Eye piece, Objectives, Mechanical Stage.
Centrifuge: Carbon Brush, Speed Regulators etc.
Temperature control Instruments: Heaters, Thermostats, Digital Controllers, pt100 sensor.
Probes for Pulse Oximeter, ECG machines, Paper rolls chart recorders for ultrasound, ECG etc.
Silicon tubing, gaskets and other consumables as per sample.
We under take Dental Handsets, Micro motors, Dental Chairs repairs, by a professionally qualified Kavo trained engineer.
Our aim is to provide our customers with quality instruments at reasonable cost & having the best performance for the price offered, further the performance are maintained with our continued technical back up & service support.