M / S Medi-Waves INC.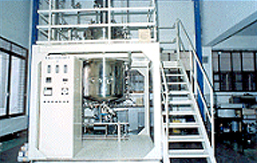 Medi-Waves Inc. Was established in 1980 with a vision to create a niche market for it self in Electro Medical Equipments, Hospital Goods and Weighing Scales. The company since than has set commendable standards for itself and has model its brands "Crown" and "Prestige" a renowned name in our quantity models and have a long list of satisfied and retuning customers. We firmly believes in "total customer satisfaction" with almost more then 100 and growing customer list. We look forward to a never ending innings in the healthcare industry.
The company has its own state of art in manufacturing units of various Medical, Hospital and Surgical instruments and equipments of Hospitals, Nursing Homes, Health Clinics, Physiotherapy Contuses etc. and has long list of satisfactory customers.